Breads and Sandwiches
Breakfast
Burgers and Loafs
Desserts and Snacks
Drinks
Main Dishes
Raw Food
Salads and Wraps
Sauces, Dips and Spreads
Side Dishes
Soups and Stews
Vegan

Burgers and Loafs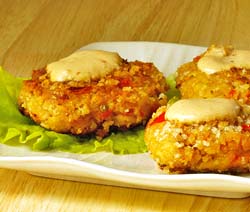 I love the succulent little pieces of tempeh you get when biting into this crisp, flavorful cake. Crab cakes are the inspiration here.
Go to recipe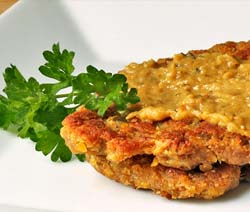 We try not to play favorites, but this is one of our babies and a recipe that we are sure will take over food blogs worldwide. A combination of chickpeas and vital wheat gluten formed into savory cutlets.
Go to recipe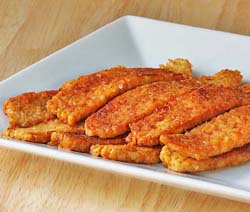 I love these smoky strips alongside pancakes, or in a BLT or in a salad or in a house or with a mouse. They aren't going to fool any meat eaters, but they'll fully satisfy us herbivores.
Go to recipe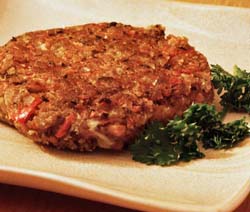 An excellent Mexican flavored burger, with lots of nutrition; which is also a wonderful example of how great - meatless - burgers can be!
Go to recipe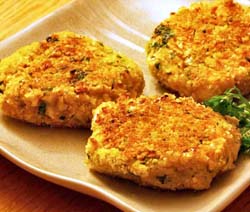 Chickpea patties, or falafel, are popular throughout the Middle East, and are eaten as an appetizer, a snack, in a pita bread sandwich, or as a main dish.
Go to recipe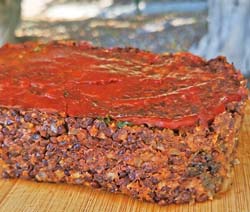 Providing heartiness, protein, and lots of familiar flavor, this loaf makes a great main dish, accompanied by a side of potatoes and green veggies.
Go to recipe