Breads and Sandwiches
Breakfast
Burgers and Loafs
Desserts and Snacks
Drinks
Main Dishes
Raw Food
Salads and Wraps
Sauces, Dips and Spreads
Side Dishes
Soups and Stews
Vegan

Sauces, Dips and Spreads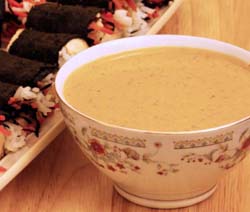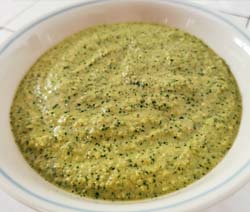 A delicious vegan pesto sauce. Delicious on pasta, pizza or as a spread on bread.
Go to recipe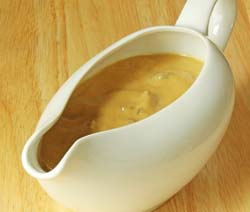 This gravy is the perfect complement for mashed potatoes and loaves.
Go to recipe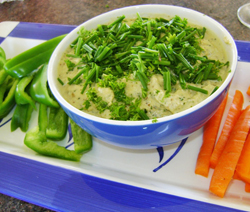 A very tasty dip that goes well with fresh bread or cut veges.
Go to recipe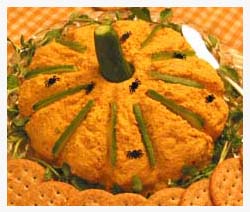 Don't worry about the spiders--they won't eat much! Just ignore the arachnids and serve this tasty appetizer with whole-grain crackers and a colorful array of crudités such as wedges of bell peppers, sliced turnip, celery sticks, cucumber slices, radish slices and crinkle cut carrots.
Go to recipe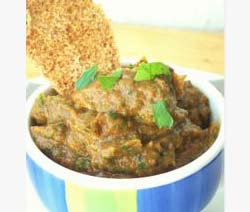 You can spread this onto your bread or eat some tortilla chips or rye crisp bread with it. Or you can mix it into your salad (goes really, really well with chickpeas, peppers, and cucumbers).
Go to recipe