Breads and Sandwiches
Breakfast
Burgers and Loafs
Desserts and Snacks
Drinks
Main Dishes
Raw Food
Salads and Wraps
Sauces, Dips and Spreads
Side Dishes
Soups and Stews
Vegan

Desserts and Snacks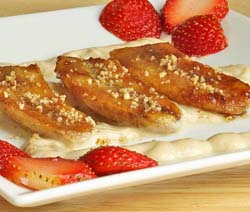 This is one of my all-time favorite dessert recipes. It's easy, healthy (as desserts go!), and ridiculously delish. Hope you love it too! Who would be interested in a dessert that is all at once healthy, elegant, easy, quick, and downright scrumptious? Me. And hopefully you!
Go to recipe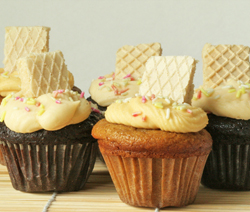 This multipurpose, no-nonsense cupcake should be in your holster opposite Your Basic Chocolate Cupcake if you are considering the rough and tumble life of a cupcake gun-slinger. And they're also nice for birthdays, bake sales and baby showers.
Go to recipe
Chocolate-with-peanut-butter devotees will totally stalk you once they bite into these seemingly ordinary chocolate cookies with a hidden peanut butter center.
Go to recipe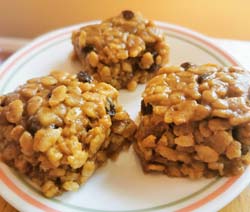 Everyone enjoys this easy, no-bake confection - including the cook!
Go to recipe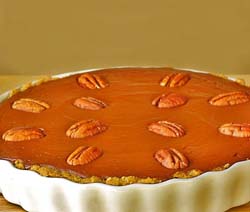 This pie will indeed satisfy, and nobody will miss the eggs.
Go to recipe