Breads and Sandwiches
Breakfast
Burgers and Loafs
Desserts and Snacks
Drinks
Main Dishes
Raw Food
Salads and Wraps
Sauces, Dips and Spreads
Side Dishes
Soups and Stews
Vegan

Desserts and Snacks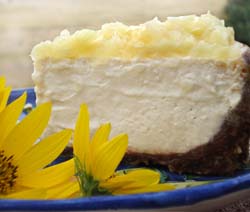 This tropical lemon & lime cheesecake has a yummy, chocolate bottom layer.
Go to recipe
Sweet potatoes give this brownie great texture and an intensely rich flavor. They are amazing on their own or with a scoop of your favorite vanilla ice cream.
Go to recipe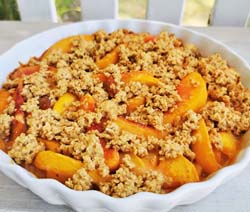 Be sure to use sweet, ripe, seasonal fruit in this recipe. Peaches and nectarines are delicious. For a fresh strawberry pie, see hint.
Go to recipe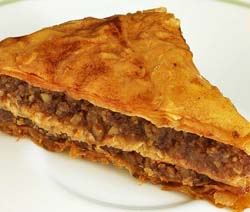 No this one is not low fat, but the cloying sweetness of standard baklava is gone. My friend Elaine prefers the name Honey I Saved the Bees Baklava.
Go to recipe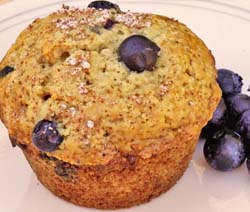 Blueberry muffins are always a treat to wake up to and this recipe is simple and quick. Fresh blueberries are always at their best later in the summer months, but frozen berries work wonderfully all year round.
Go to recipe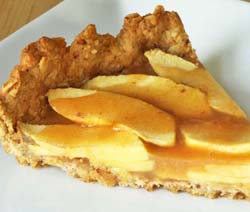 This is my go-to pie crust. I use it for fruit pies, pumpkin pies, any pies I make. I either use walnuts, pecans or other nuts I might have in my kitchen.
Go to recipe