Breads and Sandwiches
Breakfast
Burgers and Loafs
Desserts and Snacks
Drinks
Main Dishes
Raw Food
Salads and Wraps
Sauces, Dips and Spreads
Side Dishes
Soups and Stews
Vegan

Drinks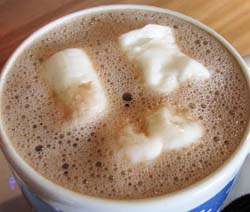 Hot cocoa takes on a new life in this recipe with the addition of light coconut milk. Creamy, rich tasting, and satisfying, this hot drink can also be served as a dessert.
Go to recipe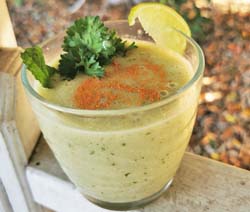 The fresh herbs in this delicious zingy drink add phytonutrients to your breakfast or snack. Packed with flavor and health; this is a fun drink to share with friends on a hot summer day.
Go to recipe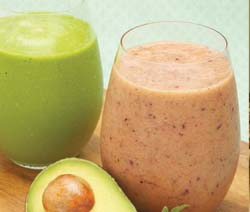 We think vegan breakfasts are best served smoothie-style, and this is a great starter smoothie. It's a perfect mix of sweet and healthy, with banana and pineapple for sweetness and hearty greens to give nutritional punch and vibrant color.
Go to recipe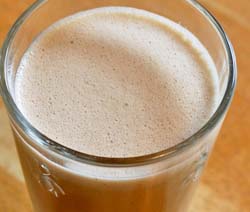 A wonderful drink to warm you up during the Holiday season.
Go to recipe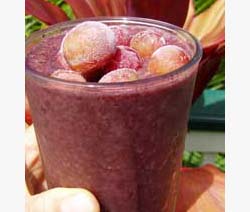 It's amazing that something so good can be so healthy! - Yum! This is a great way to get these super food greens into you and your children. You won't even know there are greens inside.
Go to recipe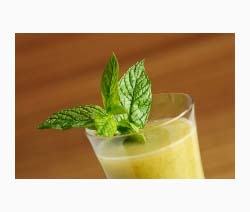 This smoothie combines mint and lime with mango, creating a delightfully refreshing start to your day.
Go to recipe