Breads and Sandwiches
Breakfast
Burgers and Loafs
Desserts and Snacks
Drinks
Main Dishes
Raw Food
Salads and Wraps
Sauces, Dips and Spreads
Side Dishes
Soups and Stews
Vegan

Side Dishes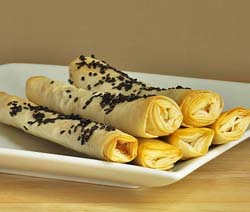 What an easy way to impress guests! These crunchy munchies will have people thinking you went all out, when actually they take only about 15 minutes to prepare.
Go to recipe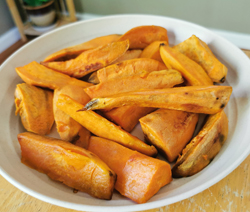 This is a tasty alternative to traditional fries.
Go to recipe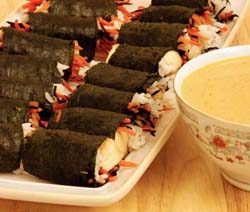 We make hand rolls, Japanese style, by rolling tasty fillings with brown rice or sushi rice in sheets of toasted nori. They make delicious and beautiful appetizers or party fare when accompanied by Spicy Thai Dipping Sauce.
Go to recipe
Cute little squares that are both flaky and hearty. They'd make a good main event with some greens and gravy, or a fun brunch starter if you have a bunch of people over.
Go to recipe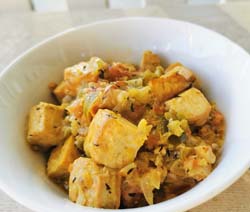 Here's another seashore-inspired recipe. This one is a luscious baked, bubbly gratin of tofu "seafood".
Go to recipe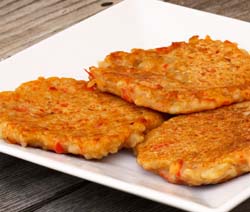 Dinner or brunch pancakes ought to be so hearty and flavorful they bring out spontaneous sounds of joy that simply cannot be contained. This recipe, simple as it sounds, is a no-fail winner that offers delicate, whole-grain texture and an appealing golden brown crispy surface dotted with onions and red bell peppers.
Go to recipe