Breads and Sandwiches
Breakfast
Burgers and Loafs
Desserts and Snacks
Drinks
Main Dishes
Raw Food
Salads and Wraps
Sauces, Dips and Spreads
Side Dishes
Soups and Stews
Vegan

Side Dishes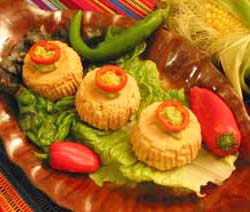 A unique entrée or side dish with alluring appeal, these little timbales are so irresistible they just might compel the tofu skeptic into tasting.
Go to recipe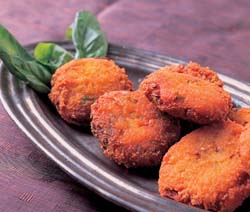 In Burma, the prefix kalar is added to all dishes of Indian origin, and the stalls selling these fritters are Indian owned. The vendor makes a cone out of an old newspaper, throws in a dozen fritters, and the customer walks off happily eating them.
Go to recipe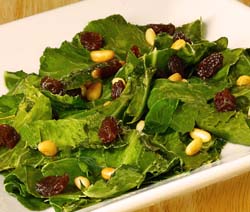 Beyond being incredibly yummy, this dish is also a sneaky way to introduce people to the glory of collard greens.
Go to recipe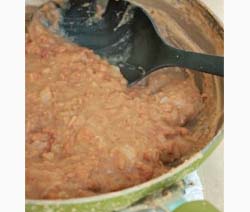 Sure canned refried beans are easy, but you just can't top the taste of homemade. The little effort required here is so worth it; these beans are fantastic!
Go to recipe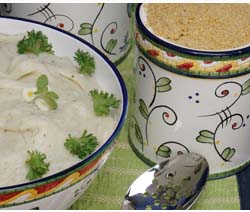 Enjoy these delicious mashed potatoes. Gravy recipe included!
Go to recipe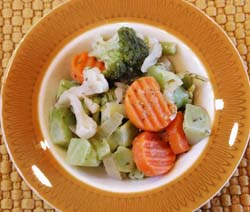 A great recipe for beginner cooks. Serve on a bed of shredded romaine or other lettuce, and enjoy!
Go to recipe