Breads and Sandwiches
Breakfast
Burgers and Loafs
Desserts and Snacks
Drinks
Main Dishes
Raw Food
Salads and Wraps
Sauces, Dips and Spreads
Side Dishes
Soups and Stews
Vegan

Main Dishes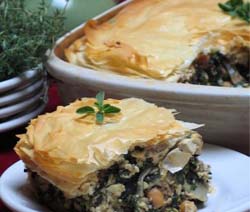 Phyllo and spinach are an incredible match! Who doesn't like spanikopita?
Go to recipe
A nice and filling pasta meal which incorporates the power food lentils into the sauce.
Go to recipe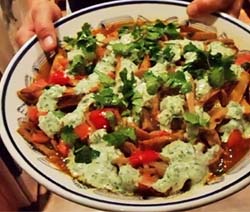 You just can't go wrong with this dish. It never fails to impress when you make it for friends or family. Even the most picky eaters will slurp it up, faster than you can say "Peruvian". A wonderful stir fry of seitan, tomatoes, onions, spices and French fries. Yup, French fries!!!
Go to recipe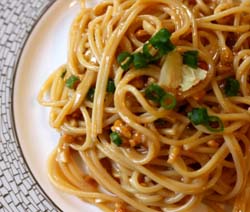 Peanut sauce takes just minutes to prepare and gives pasta a whole new personality. Serve this dish with an assortment of lightly steamed vegetables for a complete and satisfying meal.
Go to recipe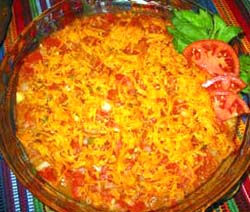 Beans are such an integral part of Mexican cuisine they often become the centerpiece of simple meals that may consist of bean soup and tortillas.
Go to recipe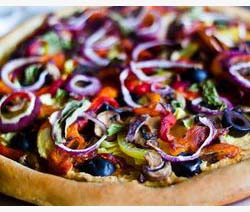 If you love hummus and have never had the pleasure of using it as a base for your pizza, I highly recommend trying it out. It works especially well with roasted peppers and an abundance of ingredients.
Go to recipe