Breads and Sandwiches
Breakfast
Burgers and Loafs
Desserts and Snacks
Drinks
Main Dishes
Raw Food
Salads and Wraps
Sauces, Dips and Spreads
Side Dishes
Soups and Stews
Vegan

Main Dishes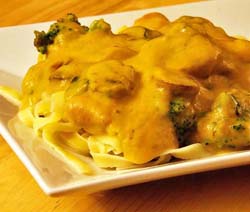 The squash in the sauce adds richness without any fat. It also adds a sweetness that can be balanced with a little salt.
Go to recipe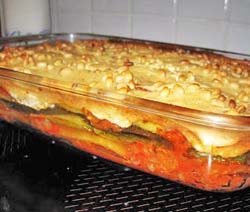 Our version of this traditional Greek casserole tastes like it was made in a restaurant. A magical restaurant that only makes vegan moussaka all day long and delivers it instantly to anyone who reads this recipe aloud three times and clicks her heels.
Go to recipe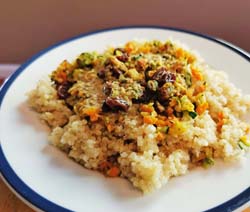 This Persian-inspired creation that features bulgur wheat is comprised of a colorful selection of vegetables with a flavorful nutty base that offers far more satiety than the traditional dish centered on white rice.
Go to recipe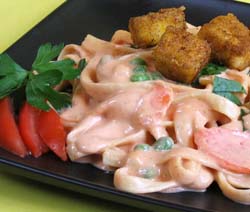 Enjoy this creamy and flavorful pasta as is or use it as a jumping off point for several variations.
Go to recipe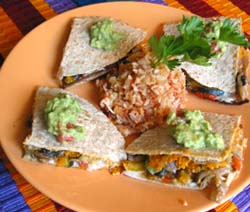 We call our unusual quesadilla funky because rather than forming it in the traditional manner with the tortilla folded over the filling, this baby is fashioned more like a sandwich, with one tortilla on the top and another on the bottom.
Go to recipe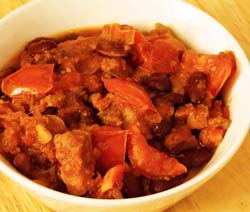 Of all the chilis, both meat and meatless, that I have tasted in my life, this is the best. I developed this recipe when I was home on vacation during the summer of 1986. It is very easy to make, especially since it calls for canned, precooked kidney beans.
Go to recipe