Breads and Sandwiches
Breakfast
Burgers and Loafs
Desserts and Snacks
Drinks
Main Dishes
Raw Food
Salads and Wraps
Sauces, Dips and Spreads
Side Dishes
Soups and Stews
Vegan

Main Dishes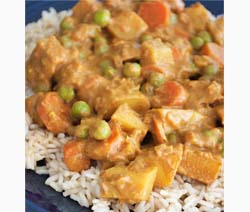 There are two ways to make this delicious Mughlai dish. One is creamy, like a curry, and the other is more reminiscent of traditional dry Indian dishes such as Aloo Gobi or Aloo Matar.
Go to recipe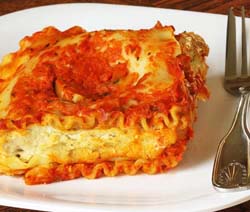 This lasagna has a rich, creamy and cheese-like filling; your guests might ask if it is really vegan.
Go to recipe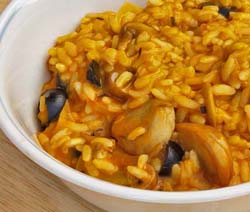 If you're looking for a simple risotto, with no need to cook any of the ingredients in advance, this is it. The rice is an ideal setting for that irresistible union of mushrooms and leeks.
Go to recipe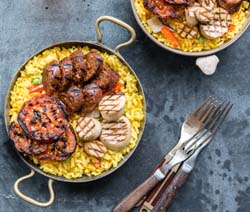 A great party dish and one of my favorite things to cook on my birthday, paella is a one-pot, flavor-packed rice dish that's easy to customize and tailor to your preference.
Go to recipe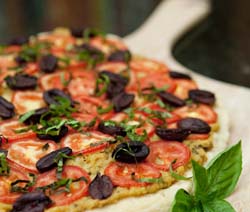 The people of Tuscany come by the moniker "bean eaters" owing to their inclusion of fagiole in everything from soups and stews to this creamy protein-rich pizza topping that will help you forget all about mozzarella cheese.
Go to recipe
A simple, but very tasty curry. Perfect for people who are new at cooking.
Go to recipe